| | | | | |
| --- | --- | --- | --- | --- |
| [ | mood | | | sad | ] |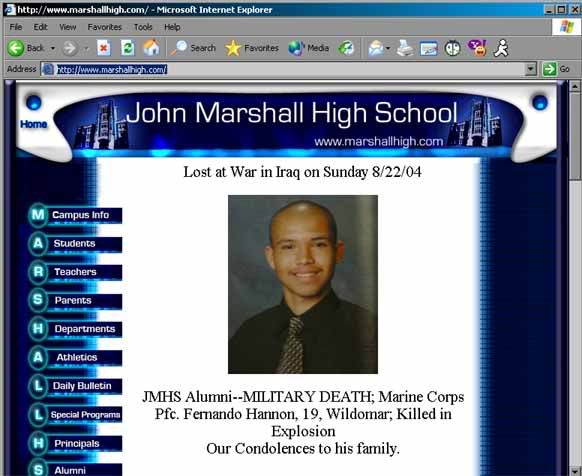 RIP Fernando.
Alright, so I didn't really know him.
I still feel somehow attached to him.
Maybe because that well could have been me?
One thing, for sure, is that this war has really hit home now.
I really wish I knew him, at least give him a better tribute.
It's a real shame the Marshall website didn't give him the eulogy he deserves.
Many people said that this is what would definately change my mind about joining the Marines.
Only made me want to be more a part of it.
If anyone knows his family, or is going to attend his service please let me know.
I would really like to get to know who he was....and his family.